20 février 2009
Dweud pawb !
Well I am not going to write this article in Welsh because not only it would take me ages to do it but it would probably be full of mistakes ! So just to give you a foretaste of where I went last month, let's start with a photo of the world longest village name ! Bon, je ne vais pas écrire cet article en gallois car, non seulement ça me prendrait un temps fou mais ça serait probablement plein de fautes ! Juste pour vous donner un avant-goût de l'endroit où je suis allée le mois dernier, commençons avec une petite photo du plus long nom de village du monde !

Please, feel free to enlarge héhé
Je vous en prie, cliquez pour agrandir l'image héhé


Got it ?
Pigé ?

Erasmus once, Erasmus always and forever ! Prompt by a irrestible desire to revive these good times spent with international students, I decided to "infiltrate" the International Student Association (ISA) of the University of Leicester. This is how, membership card in the wallet, I signed up (and payed !...) for a 2 days trip in Wales. In order to know more about the trip, I had a look at ISA website, thing is I checked the wrong trip but anyway even for the right trip, here is what was written : "Itinerary: Saturday walk up Mount Snowdon or take a train to the top." "Walk up", how on earth could I have guessed we were actually going HIKING ??

Erasmus un jour, Erasmus toujours ! Muée d'un désir fou de renouer avec ces bons moments passés en compagnie d'étudiants internationaux, j'ai décidé "d'infiltrer" l'association étudiante internationale (ISA) de l'Université de Leicester. C'est ainsi que, carte de membre en poche, j'ai signé (et payé !...) pour un week-end découverte du Pays de Galles. Afin d'en savoir plus sur cette excursion, j'ai jeté un coup d'oeil au site internet de l'assoc, le truc c'est que je me suis plantée de voyage mais de toute manière, voici ce qui était écrit pour le bon voyage : "Itinerary: Saturday walk up Mount Snowdon or take a train to the top." " "Walk up" = promenade, comment aurais-je bien pu deviner que nous allions en fait faire une RANDONNEE ??



Observez en arrière-plan les neiges éternelles ! Une promenade, ah ah ah !
Have a look at the background, eternal snow and he dared calling that "going for a walk", ha ha !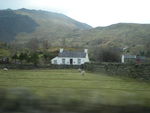 On the way to the national park of Snowdonia, which is the highest mountain in Wales / Sur la route vers le parc national de Snowdonia qui est le plus haut sommet du Pays de Galles


Et c'est parti ! (oui je sais, les yeux fermés, ça va pas être facile !) / Let's go ! (yeah I know, its not gonna be easy eyes closed !...)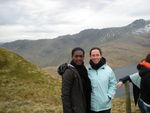 Half-way (for me as I decided not to carry on the hike with the group cos I knew it would take me longer to walk down than go up !) A mi-parcours (pour moi étant donné que j'ai décidé de ne pas continuer la rando avec le groupe, sachant qu'il me faudrait plus de temps pour redescendre que pour monter !)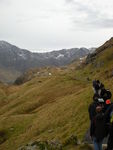 .....................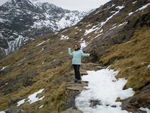 Here I am !! I just oculdn't resist going up to the snowed path, so funny ending up on all fours ! Et voilà, j'y suis !! A un peu plus de 700m d'altitude. Je ne pouvais pas résister à tenter de marcher sur la neige glacée et finir par terre !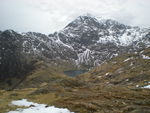 See you later guys !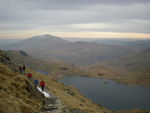 On the way, we crossed people with backpacks, walking sticks etc... Our guide only had his mobile ahem.... Sur le chemin, nous avons croisé des gens avec sac à dos, bâtons de marche etc... Notre guide avait seulement son téléphone portable, ahem...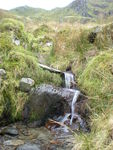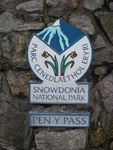 De retour au café du point de départ, un étrange spectateur nous regarde siroter nos boissons...


Dans l'après-midi, nous avons rejoint notre auberge de jeunesse dans la ville fortifiée de Caernarfon, qui est la capitale administrative de la région Gwynedd. In the afternoon, we headed off to the youth hostel in the walled town of Caernarfon, which is the administrative headquarter of the region, Gwynedd.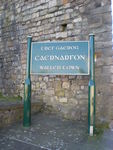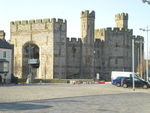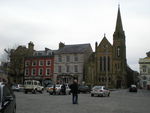 It's in this castle that Prince Charles was crowned Prince of Wales by the Queen Elizabeth II in 1969 .C'est dans ce château que le Prince Charles a été couronné Prince de Galles par la Reine Elizabeth II en 1969.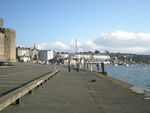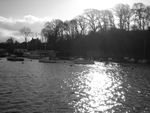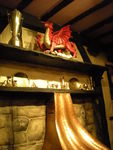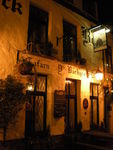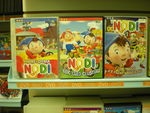 Vous le reconnaissez ?

Le lendemain, nous sommes allés sur la plus grande île du Pays de Galles, l'île Anglesey ou Ynys Môn en gallois (autrefois appellée "l'île noire" en gallois pour les fans de Tintin), en face de Caernarfon, voici quelques photos :
The following day, we went to the biggest island of Wales, the Anglesey island also called Ynys Môn in Welsh in front of Caernarfon, here are some pictures :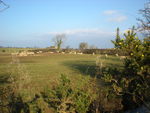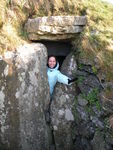 Sur le site néolithique de Bryn Celli Ddu / Neolithic religious site of Bryn Celli Ddu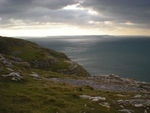 Views from the highest point of the island. Vues du plus haut point de l'île.




Bye bye Wales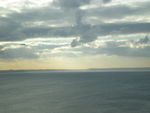 Commentaires sur Wales trip